WARNING: In order to provide suffient stock for attending events items ordered in the two weeks before and one week after Gulf Wars (usually held early March) or Pennsic War (usually held last week of July, first week of August) will probably experience delays in shipping.
I will not be accepting ORDERS from NOV.1 TO DEC.31
I need a vacation ..before doggies leave me too .....
Updated 7/12/16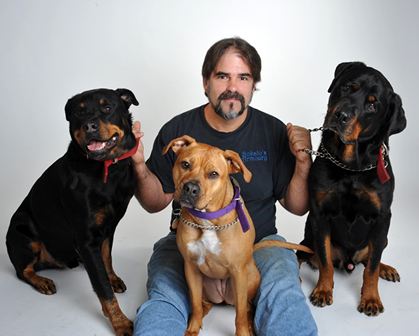 Welcome to Bokalo's Armoury. This armoury was founded with the intention of responsibly manufacturing, designing and creating superior reasonably priced armour with the intention of providing it for the next 25 years. I've been making armor since the early 1990's and have been doing it full time professionally since 1998. It is our sincere goal to maintain as much integrity and customer satisfaction as possible. If a customer has any problems with us or our armour we strongly encouage them to let us know about it so we can fix the problem. We firmly believe that armour is a very persoanl item that must fit as well as possible. This is why we have a huge range of sizes and provide advice and guidance with sizing choices. The comfort, feel , and use of armor is still a personal decision, so we are happy to work with customers to achieve the perfect fit.
I have been a fighter all my life and believe that it is a natural and healthy aspect of being human. I try to do what I can to support others who participate in such activities.